Dr. Joann Bedner Strain
Dr. Strain is a Penn State graduate. She completed her doctorate in optometry in 1983 from the Pennsylvania College of Optometry. Shortly after graduation she joined the Pittsburgh Eye Care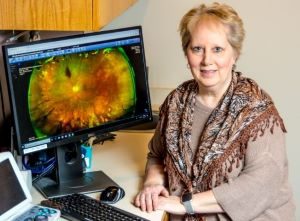 practice of Dr. Louis Phillips. She purchased the practice in 2002 and moved it to its current location in 2004. She loves working with patients of all ages and backgrounds.
In December of 2010, she was invited to join Vision Source. Member doctors of Vision Source have been recognized as adhering to the highest standards of optometric care. They provide the latest technology, the finest products, and the highest level of care to their patients.
Dr. Strain lives in Castle Shannon with her husband Scott. They love spending every moment they can with their granddaughter.
You can contact her at drstrain@visionsourcesh.com, or message her on our online patient portal.